Shock and Noise Cancelling Washing Machine Support, Noise Reducing Anti Slip Anti Vibration Rubber Washing Machine Feet Pads, Anti-Walk Dryer Washer Vibration Pads,Washing Machine Stabilizer
We have been struggling with the washer for a while and this saved me from being annoyed every time I do laundry! Did it's jobIt has really helped me. Good product . No longer have issues with vibrating washing machine and very effective.
Used the pads for the first time yesterday and am very happy. Big decrease in noise. Wish I bought them earlier as I'm now not afraid to put the washing machine in the evening or early morning. My neighbors won't hear a thing.
DISCOUNTED PRICE 180 GHS TODAY ONLY
# Non-Slip Feature: The anti vibration pads strength of the shock absorbing pad's micro-grip traction pattern fully eliminates the washer or dryer's floor movement and greatly reduces the transfer of vibrations from your washer/dryer to the floor to help protect it from scuffs and scratches and the appliance itself from any damage.

# Noise and Movement Cancelling: washing machine pads for anti vibration stacked washer dryer, these innovative supports can stop high and strong vibration, while providing floor protection and noise reduction, washing machine feet pads anti vibration pads rubber anti vibration pads.

# Fits Most Models Washer: Anti-vibration and anti-walk washer and dryer pads for lg samsung washing machine. Fit any front load or top loader clothes washers, dryers, anti vibration pads for refrigerator, 2-in-1 combo or other appliances from any brand, anti vibration isolation pads.

# Can be Used for Furniture Legs: Our heavy-duty pads are constructed from a blend of hard durometer rubbers which allows for a long-lasting and high-performing pad. Anti vibration pads round you can also use it for your furniture's legs to prevent scratches on floors or to keep them Vibration stable.

# Easy Installation and Modular Design: No tools or adhesives needed! Simply lift your appliance safely then place one of these pads below each appliance foot for effective vibration absorption and noise reduction.The modular design makes it detachable and stackable, anti slip rubber washing machine feet pads and the height can be adjusted according to the actual situation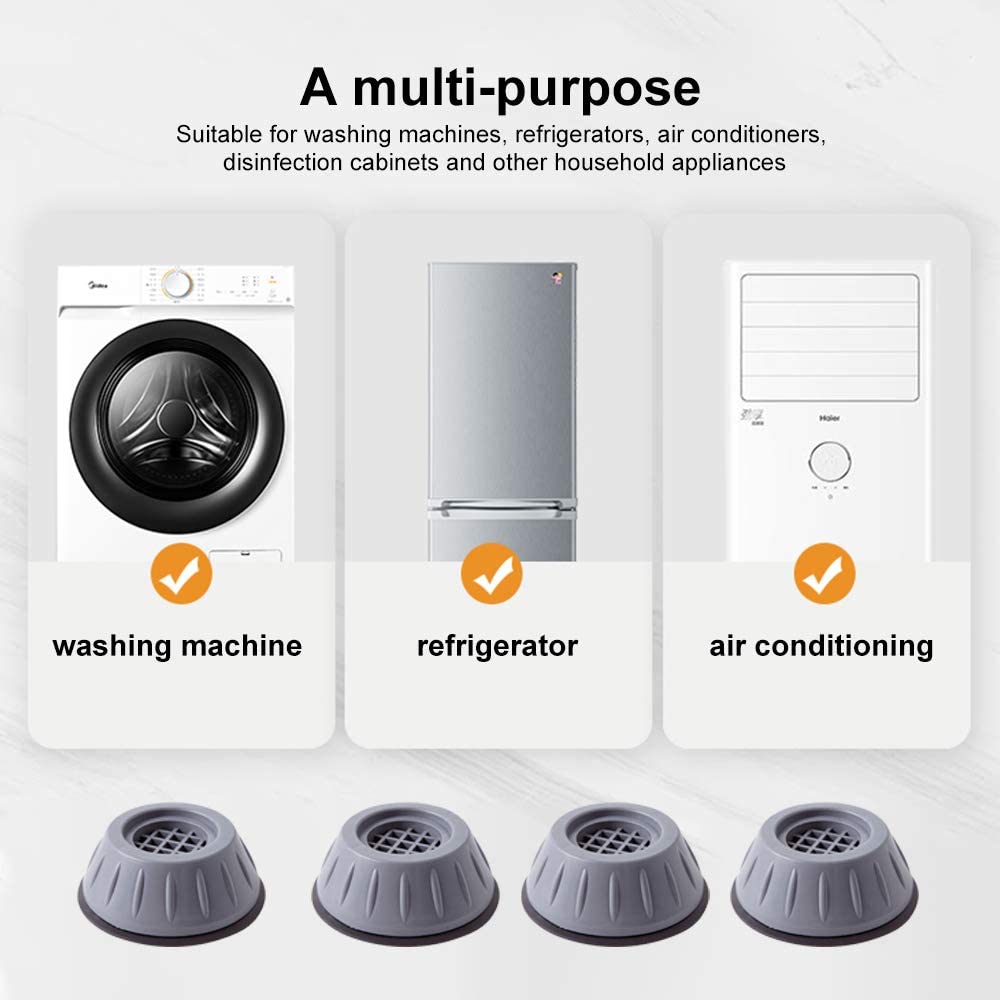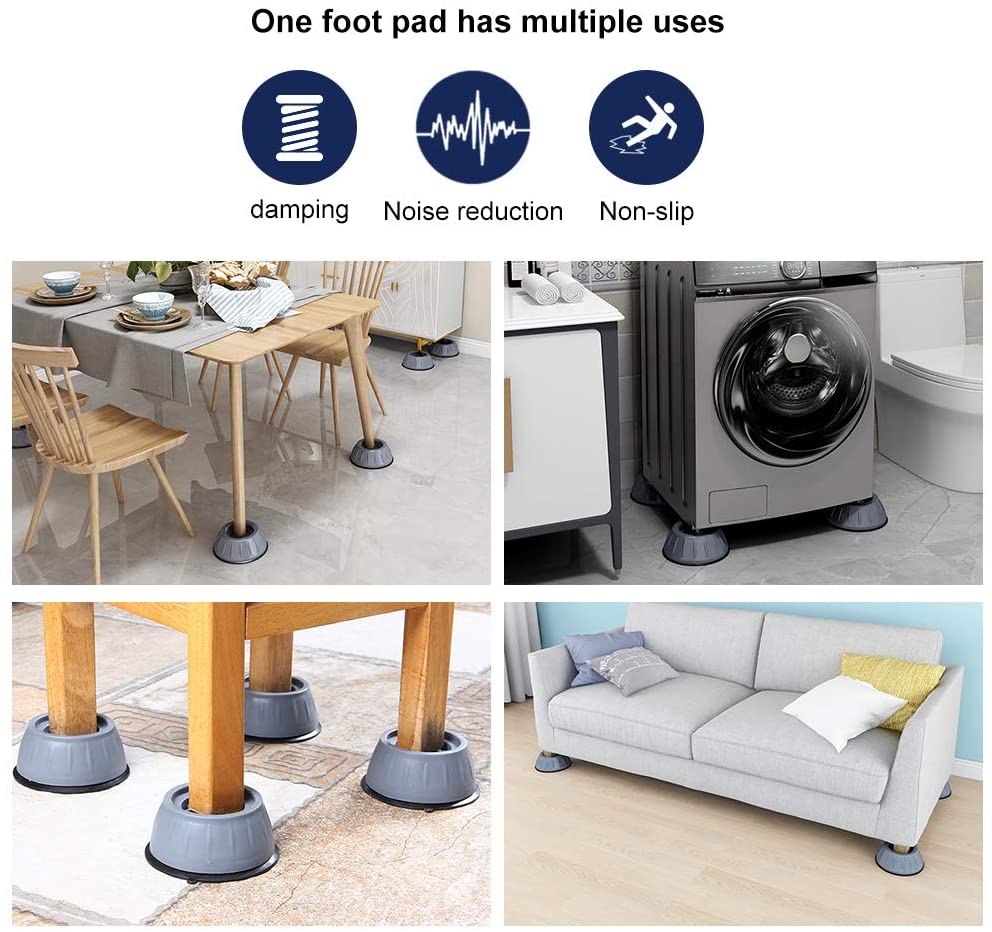 PRICE =
4 Pcs FOR 180 GHS! TODAY ONLY
HURRY! Get 1 SET FREE ANYTIME YOU MAKE AN ORDER FOR 3 SETS
KINDLY FILL THE FORM BELOW (ONLY IF INTERESTED) AND ONE OF OUR AGENTS WILL GIVE YOU A CALL SOON
WE BEG YOU IN GOD'S MAGNIFICIENT NAME! DO NOT "PROCESS MY ORDER" IF YOU WILL NOT BE AVAILABLE TO RECIEVE IT OR YOUR MONEY IS NOT READY FOR IT!