AC Converter Car Plug Adapter Outlet Charger for Laptop Computer
We went on a long driving trip and my husband needs to work occasionally so we bought this to accommodate those needs. It charged all of our phones, his laptops, his internet etc effortlessly. We won't go on a trip or anywhere without it.
I ran all the essential appliances in my house off this Inverter for two days while my power was out. I rarely give 5 star reviews, but this product earned it. It did not overheat in 90 degree weather, and it performed its function perfectly.
DISCOUNTED PRICE 200 GHS TODAY ONLY
Specifications:

 • Nominal input voltage:12.8~13.2 VDC • Nominal output voltage:110-125 VDC • Output frequency:60Hz±3Hz • Continuous output power:Up to 750W • Surge output power(0.1 second):1500W • Input overvoltage shutdown:16±0.5VDC • Input undervoltage alarm: 10.5±0.5VDC • Input low voltage shutdown: 10±0.5VDC • Output wave: Modified sine wave. • Internal fuse:40Ax2,USB port:2A

More details and tips:

• connect the inverter to a battery, and plug your AC devices into the inverter • The inverter draws low amperage from the battery with the main ON/OFF switch turned on and no load connected. To prevent battery discharge,turn the inverter off when you are not using it. • Only connect the power inverter to a 12V battery or power supply • Disconnect the positive battery terminal before doing any wiring to the inverter • Do not let the inverter into sunlight directly, keep it in cool environment.

Perfect for charging a vast range of devices while on the road, and also great for camping, field work, vacations, road trips, and even charging household items.

Comes with battery clamps and cigarette lighter adapter. It's the essential addition to your emergency travel kit

Ultra compact and lightweight design:Extremely portable and lightweight,perfect for vacations, work trips, and camping or anywhere that power is needed.

Safe charging design provides protection against, overheating, under and over voltage charging, short circuiting, overloads, and overcharging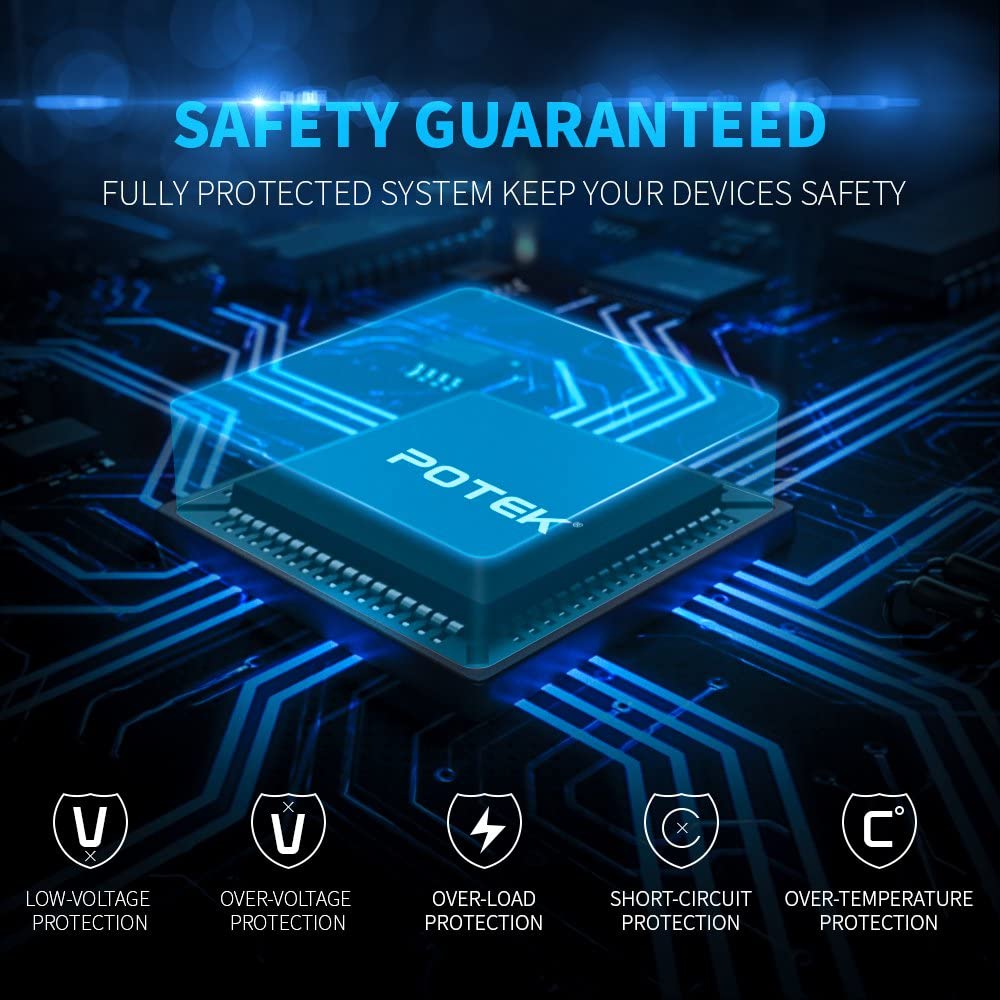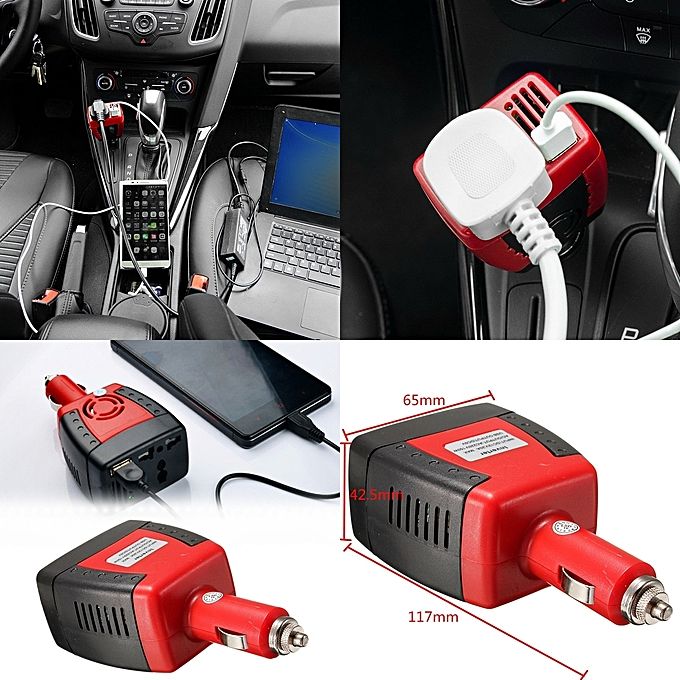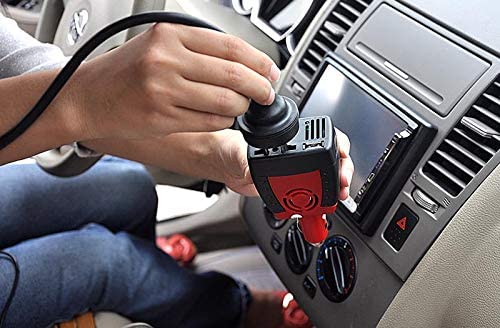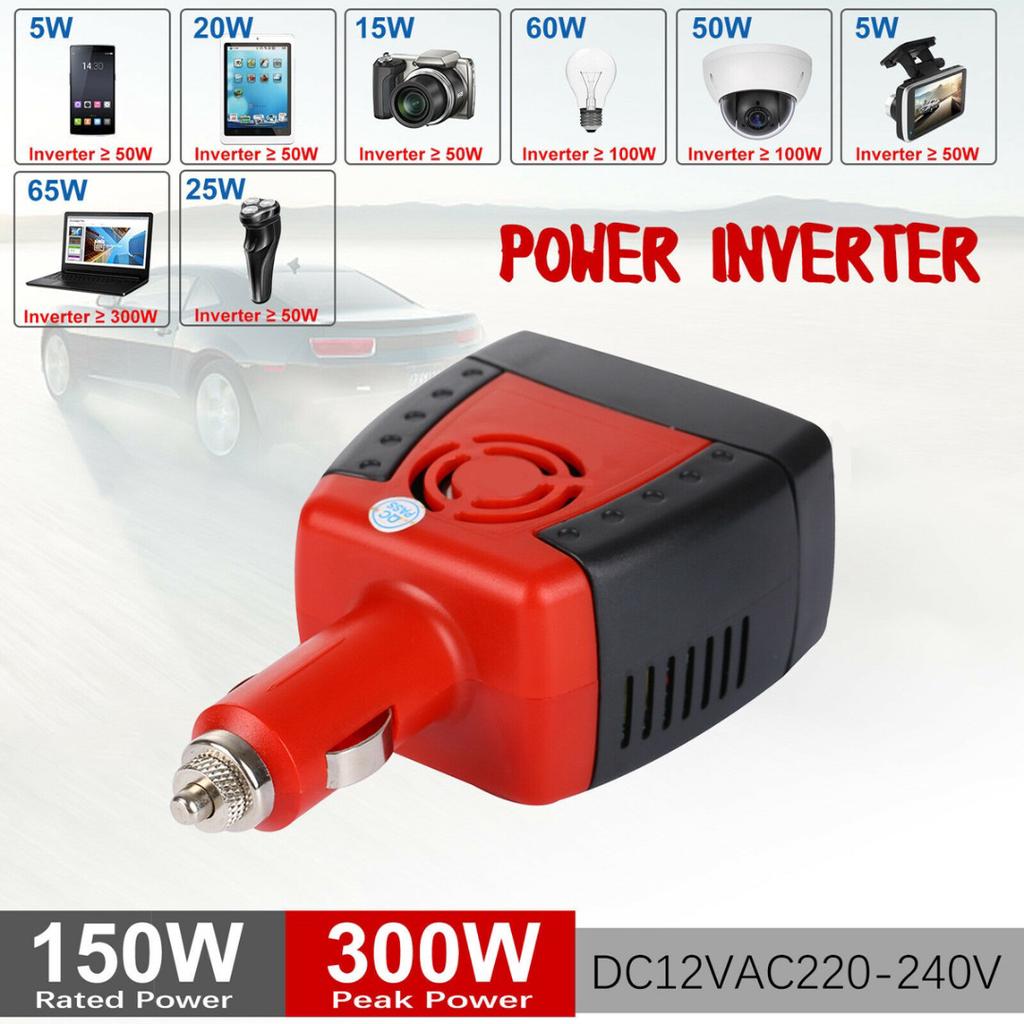 Note: Never run the inverter with any loads higher than 150W via the cigarette lighter outlet in your vehicles since the maximum allowed current through cigarette lighter outlet is 15A.
HURRY! Get 1 FREE ANYTIME YOU MAKE AN ORDER FOR 3 PIECES
KINDLY FILL THE FORM BELOW (ONLY IF INTERESTED) AND ONE OF OUR AGENTS WILL GIVE YOU A CALL SOON