2-in-1 Knife & Cutting Board- Quickly Chops Your Favorite Fruits, Vegetables, Meats, Cheeses & More in Second, Replace your Kitchen Knives and Cutting Boards
It's very helpful in cutting any type of small to medium vegetable or fruit. Sharp knife and strong built. Worth buying.
My wife is very pleased with this. She was using it to cut carrots for chicken noodle soup and made quick work of it. Be careful about getting your fingers close to the blade. It's super sharp, so just use a little common sense.
DISCOUNTED PRICE GET 2 PIECES FOR 200GHS TODAY ONLY
Unique cutting solution for veggies, fruits and meat featuring a revolutionary design and armed with super sharp stainless steel blades, the clever cutter 2-in-1 kitchen knife and chopping board can help you ease your way through daily cutting, and slicing tasks in the kitchen. Use this knife to cut hard vegetables, fruits, meat straight into a bowl or cooking pot and avoid the mess associated with traditional cutting and. Ergonomic design for greater efficiency featuring a scissors-like design with a built-in cutting board and a sharp stainless steel knife, the clever cutter helps you breeze through your cutting and chopping tasks in the kitchen.
Clever Cutter is the revolutionary 2-in-1 knife and cutting board that chops and slices your favorite foods in seconds! The secret of the 2-in-1 design is the ergonomic power pressure handle which helps you to effortlessly cut through food fast! Clever Cutter's premium blade and extra wide mouth makes cutting fruits, veggies, meats and more fast, easy and mess-free.

Ergonomic Grip:

Clever Cutter features an ergonomic grip which makes for easy, respective cutting and lessens strain on the wrist. Perfect for preparing soups, salads, fruit plates, and hors d'oeuvres trays.
 

Safety Latch:

The one-flip safety latch prevents the Clever Cutter from opening and exposing the blade. Also makes for easy storage in a drawer alongside your other essential kitchen tools.

Easy Cleanup and Dishwasher Safe:

 The Clever Cutter easily rinses for quick cleanup. It is also dishwasher safe, so you can spend less time cleaning up your kitchen.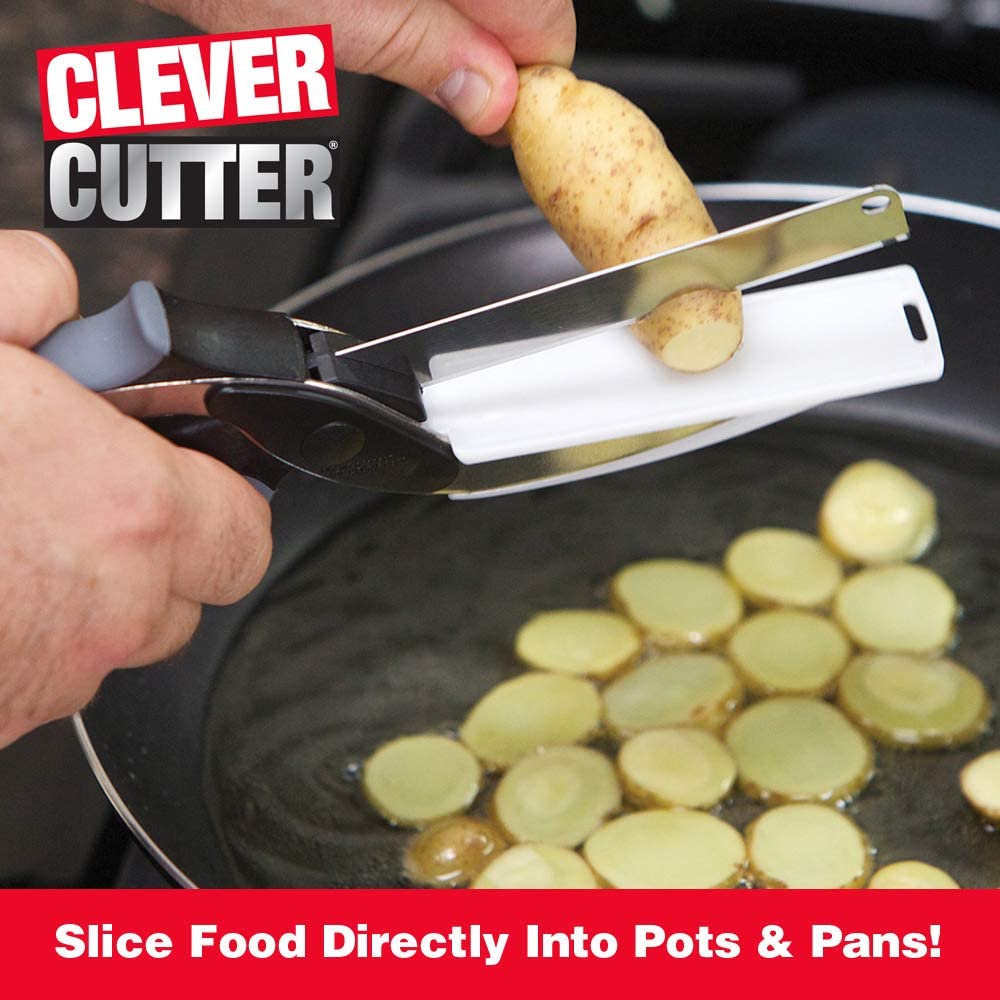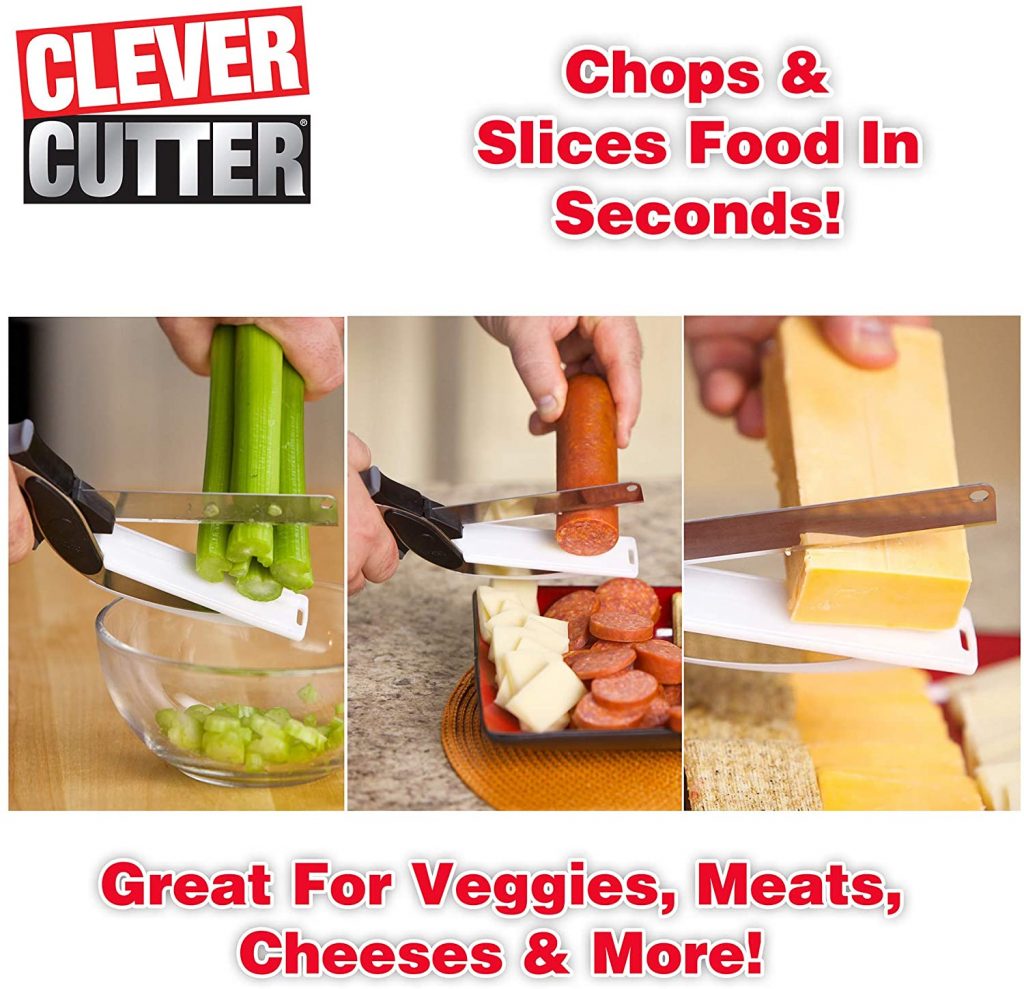 PRICE =
Buy 1 GET 1 FREE! 200 GHS TODAY ONLY
CLEVER CUTTER is a 2-in-1 Knife and Cutting Board that Chops and Slices Food in Seconds

FAST & EASY the combination of razor sharp stainless steel blades and cutting board makes cutting, slicing and dicing easy and fast

GREAT FOR Cutting, Slicing, & Chopping – Veggies, Fruits, Meat, Cheese, and Much More

SAFETY LATCH keeps Clever Cutters Closed to store in kitchen draw or mount to any knite block

DISHWASHER SAFE easy to clean and use! Replace all your kitchen knives and cutlery with one easy to use device
HURRY! Get 1 FREE ANYTIME YOU MAKE AN ORDER
KINDLY FILL THE FORM BELOW (ONLY IF INTERESTED) AND ONE OF OUR AGENTS WILL GIVE YOU A CALL SOON
PRICE =
Buy 1 GET 1 FREE! 200 GHS TODAY ONLY